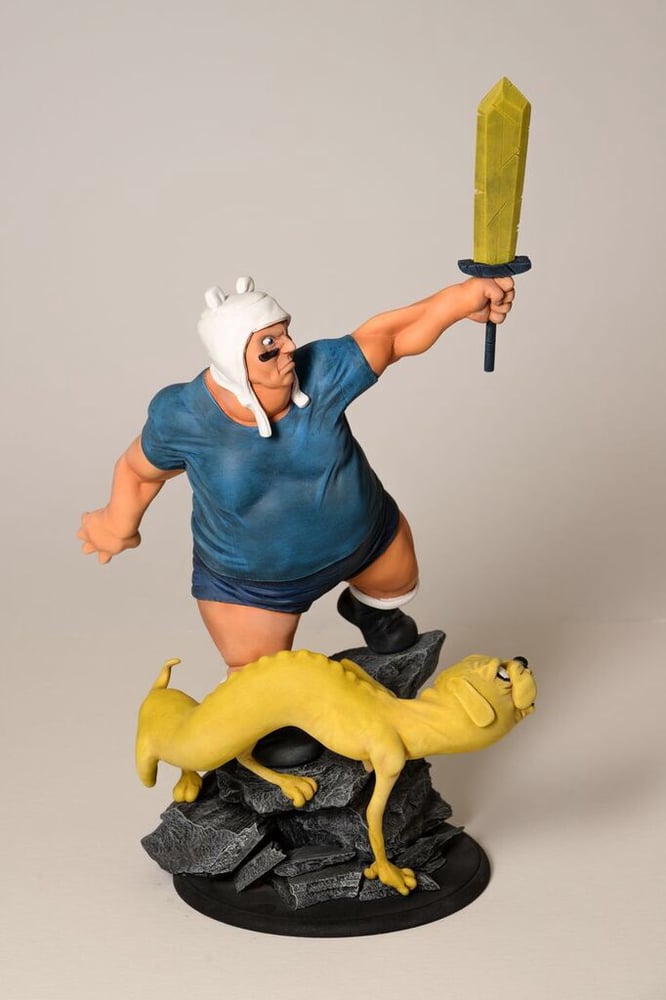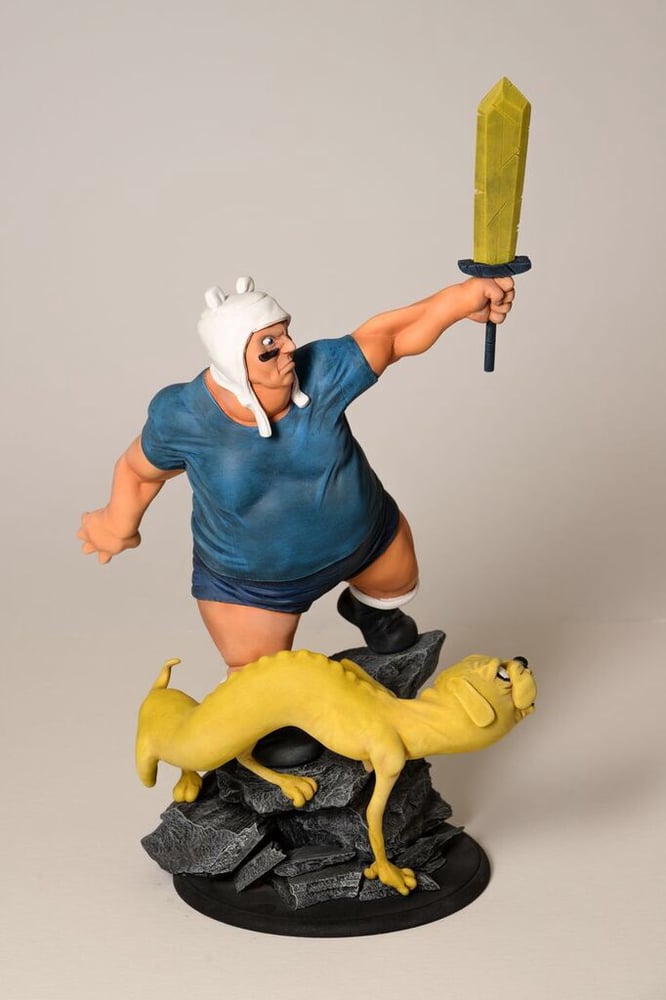 Adventure time
$1,200.00
Or rather, Fatventure Time.
My own take on Finn and Jake from adventure time.
This statue is a monster! Made to 1:6 scale, it puts the duo at use over 50cm tall!!
Sculpted onto a sandstone base. It's big and heavy. And a definite standout in any collection. These guys are a one of a kind sculpture.