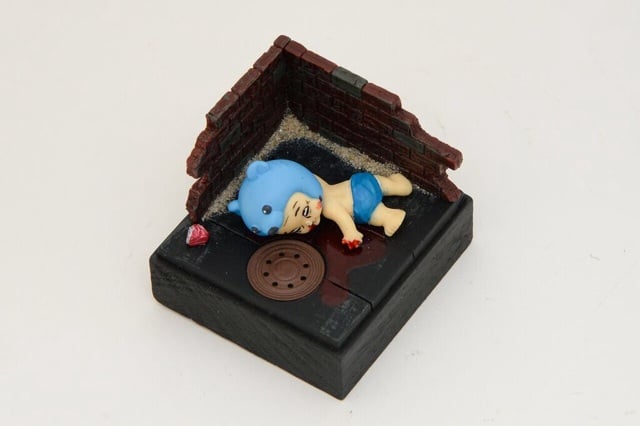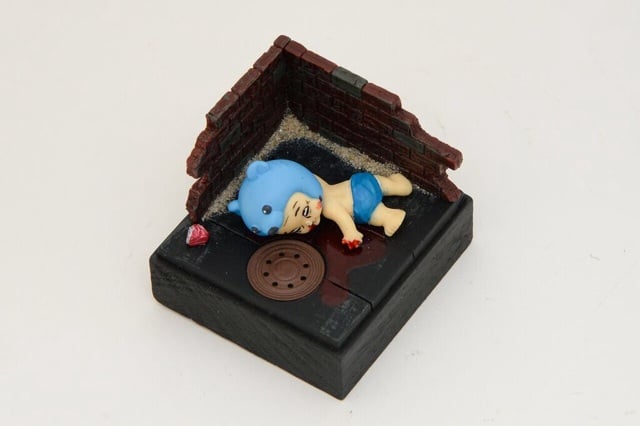 Cause of death: unknown
$50.00 / On Sale
This is the first of a series of customised Twozies Dolls (Moose Toys).
Twozies are adorable little baby dolls. They are way too cute and need to be messed up a bit. Luckily, I have just the wrong ideas floating about in my head.
This little scene is number one in my ongoing series of adorable toy customisation projects entitled "Twisted twozies: Death of
Childhood"